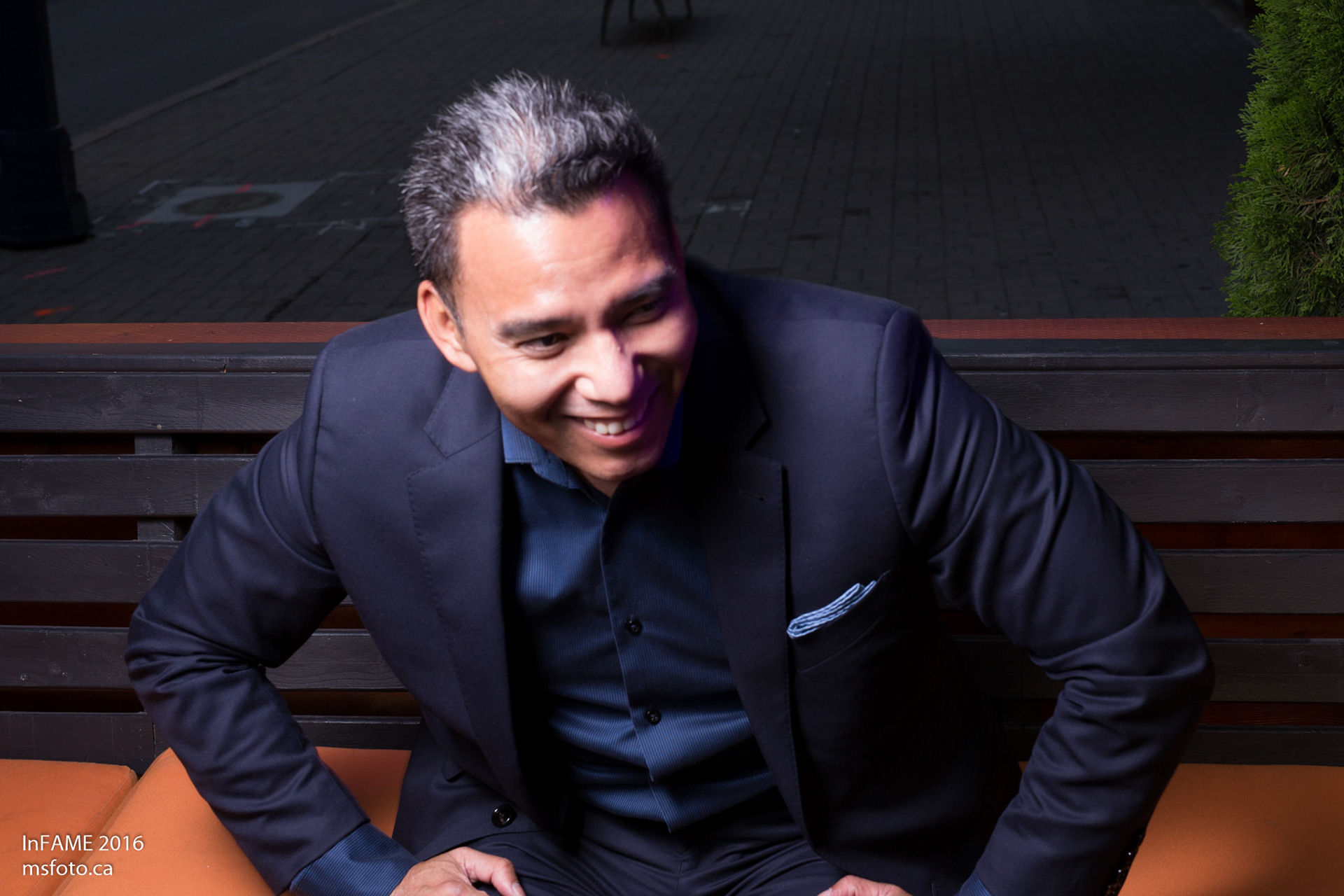 Financial Advisor and amateur photographer. This is how I spend my downtime.
Although inspired by my late grandfather Gilbert Kong who was a professional portrait /fashion photographer in Jamaica, I didn't think much about photography until after he passed away. I was more fascinated with the end result of his work but not the process. In his time, film ruled and the hours he spent in the darkroom wasn't my thing. My appreciation of his skill was though comparing his images to my feeble attempts and wondering just how he made his images more compelling. 
If it were not for two clients who are professional photographers in Toronto I might still be wondering to this day. Their images were simply magical to me and how they processed them using software showed me that the dark room was no longer needed. It also helped that they had a really cool studio that I enjoyed visiting which was a welcome diversion from my regular day. During this period, Kodak the venerable film company, lost it's iconic status as a photography giant and many photography business that didn't adapt fast enough to the digital revolution simply failed. These were discussions I had with my grandfather, it was the one thing I think elevated our conversations beyond grandpa and grandson catching up.
After my grandfather died I started looking at the different genres of photography, landscape, architectural, but mostly portrait, fashion and street photography. I discovered the works of Brandon Stanton who published the world famous book - Humans of New York. He practices a hybrid journalistic type of street photography and portraiture where he takes portraits of strangers on the streets of New York and learns a bit about them. As weird as that sounds, it is what I do as an advisor, I often speak to strangers (though not on the street) and try to get a picture of them i.e. their financial picture and their story. Being analytical by nature and profession I also became fascinated by the wonderful world of photography physics - f stop/apertures values, shutter speed, ISO values. You can control the result of an image by just these three values. It is very much like investment and retirement planning, the result is controlled by your saving rate, time to goal and rate of return. The artistry of photography is controlled by your subject, composition and lighting. So too like financial planning, my client, their goals and their resources and constraints. Perhaps there are other similarities that exist only in my mind such as financial models, digital assets/financial assets, with the list of comparisons that could go on.
The appeal of Stanton's approach was practicing on strangers. Since I had no models, this was the quickest and easiest way for me to develop. It was also appealing in the sense that some of these strangers became good friends. 
Taking a photograph is a minor element in taking a picture. You can let the camera do it for you in full auto mode or you can shoot like a professional taking full control of every element in manual mode. I'm a firm believer in taking full control and that is my approach to photography and investing and I live for the end result.
Visit
www.msadviser.ca
to see how I help my clients with their financial picture. 
Cheers,
Mike Sukhram